Our campaign wins
For 50 years, Rethink Mental Illness has campaigned to improve the quality of life for everyone severely affected by mental illness. Campaigning is all about creating change and we are pleased that over the years, we have achieved some amazing successes alongside our campaigners.
Government publishes plans to reform the Mental Health Act
In June 2022, the government published a Draft Mental Health Bill which set out their plans to reform the Mental Health Act. This came as a result of many years of campaigning by Rethink Mental Illness and our friends across the mental health sector. It marked the beginning of a transition towards meaningful change in the care and treatment of people living with severe mental illness who are detained under the Act. This wouldn't have happened without the support of our campaigners who kept up the pressure by emailing and meeting their MPs. We now need the government to ensure the Bill passes through Parliament before the next general election.
Read more about the campaign so far. 
£500m package of mental health funding announced amid Covid-19 pandemic
We brought together over 50 organisations to call for a new social contract on mental health to address the huge challenges created by the pandemic. The government announced a £500m package of mental health funding and a further £50m to support mental health inpatients being discharged from hospital. A big thank you to all our campaigners who supported our calls for a new social contract.
Severe mental illness prioritised in the NHS Long-Term Plan
In 2019 the NHS Long Term Plan was published and for the first-time people severely affected by mental illness were prioritised - a huge success! This followed our campaigning which highlighted - among other things - the length of time people wait for treatment. We also published our Right Treatment, Right Time report, which we shared with MPs and other decision makers.
Seni's Law receives royal assent
After over a year of campaigning, the Mental Health Units (Use of Force) Bill – known as Seni's Law – received royal assent in November 2018. This win was a huge step towards making mental health hospitals a safer place for patients, as mental health units now must take action to reduce the use of force against their patients. This includes providing better training for staff and making sure the police wear body cameras when they're called to a mental health unit.
Government drops harmful funding plans for supported housing
In August 2018, the government announced they would drop their harmful plans for supported housing funding following our campaigning. This gives tens of thousands of people with mental illness who live in supported housing much needed reassurance that their homes are safe from cuts and closure. It means they will have the support they need to thrive in the community and stay well.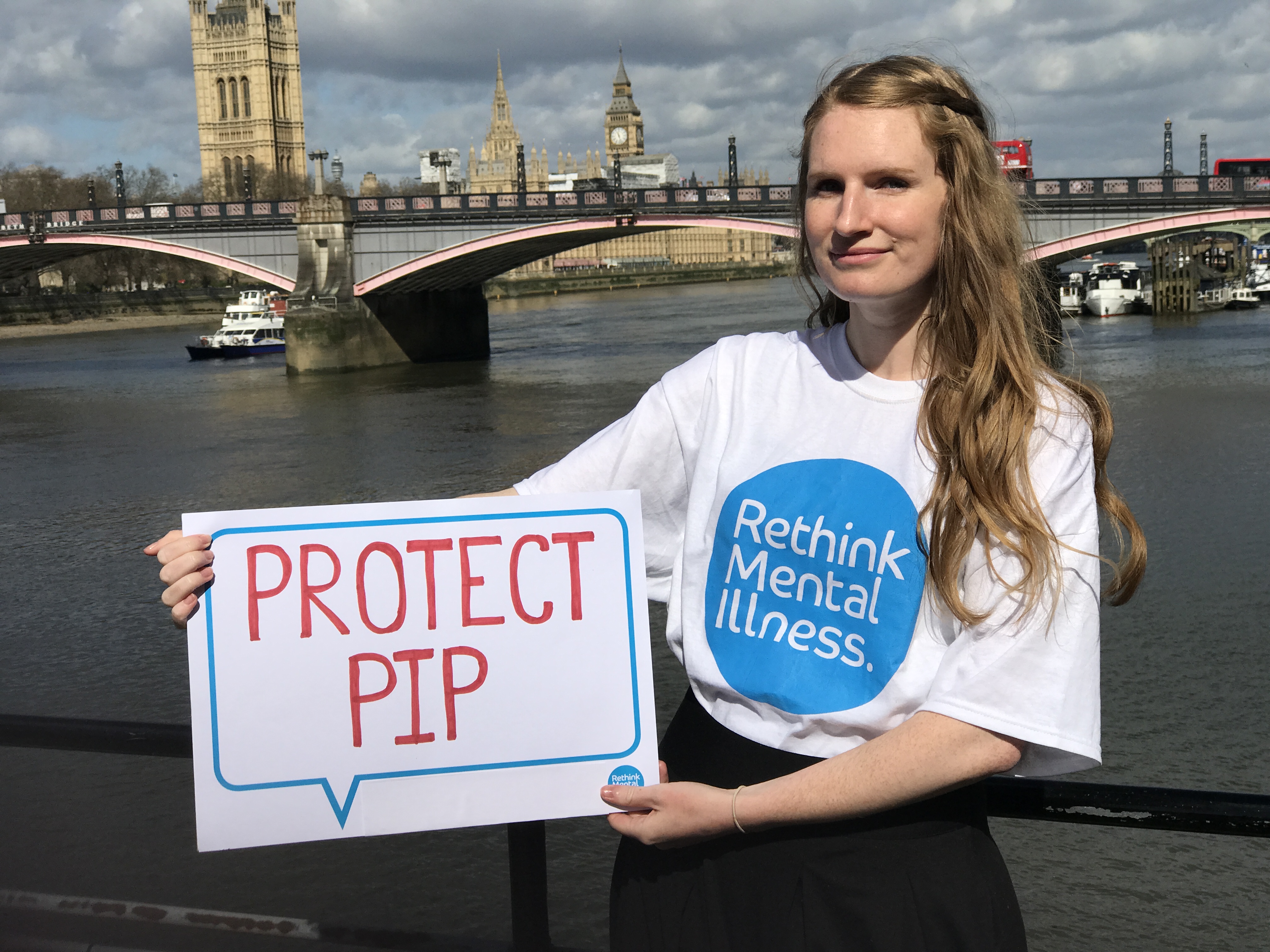 Thousands take action against changes to Personal Independence Payments
In January 2018, the government announced they wouldn't be challenging a court ruling made in December 2017 that deemed previous changes to PIP as "blatantly discriminatory" towards people with mental illness. This was a huge victory, as it meant that up to 164,000 people would receive a higher rate of PIP.
We want to thank everyone that campaigns alongside Rethink Mental Illness.  If you're new to campaigning and want to create positive change alongside tens of thousands of others, join us today and help us challenge attitudes and change lives for everyone severely affected by mental illness.