Christmas and Loneliness
Support people living with mental illness who are struggling with loneliness this Christmas
Donate now

Donate now
Loneliness comes in many forms, particularly around Christmas. Whether or not someone celebrates the festive period, this time of year can be very hard for people living with mental illness, who might feel they need to live up to certain expectations. This can lead to feeling isolated and disconnected, even around their loved ones, resulting in their symptoms being heightened and their mind going to very dark places.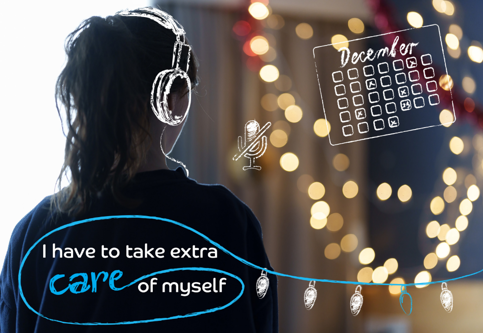 Christmas is too much about shiny happy families and not the bleakness and dull life of those who are living with mental illness. I feel a dislocation looking in at a world of excess in spending, eating and drinking alcohol where forced enjoyment is encouraged. There needs to be a mute button if possible to block out the Christmas noise.

Wendy

Wendy
We surveyed over a thousand people and found that
77% of people said they feel lonely and isolated even when surrounded by their loved ones during Christmas
84% of people said they feel symptoms of their mental illness are worse around Christmas
88% of people said they feel pressured to enjoy or put on a pretense during Christmas
If you would like to donate today using debit/credit card, please choose the PayPal option. You do not need a PayPal account.